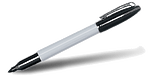 Frequently Asked Questions
What is Professional
Coaching?
One thing I do, forgetting those things which are behind and reaching forward to those things which are ahead, I press f

oward to the goal...
Philippians 3:13-14
Do I need a coach?
Everyone faces difficult challenges in life. While you may have been able to cope with the challenges you've encountered, it's always a good idea to seek extra encouragement and support when you need it. A coach can help you realize and overcome your hindering behavioral patterns so that you can better realize your full God-given potential. People who get a life coach are the ones who are willing to do the work needed to live a more fulfilling and abundant life.
How can a coach help me?
A coach can help you in a variety of areas and will help you regain focus on what matters. They can help you improve your relationships with other people and improve your overall well-being. Through coaching, you can live a more balanced and fulfilling life.
What happens during a coaching session?
Each coaching session may be different depending on the goals and needs of the person. At first, we'll discuss what you want to accomplish through working together and lay out a plan on how to achieve your goals. Occasionally, I'll also give you assignments to help you direct your progress. We'll work together to discover what obstacles are in your way and figure out how to overcome them. With each session, we'll revisit your goals and see what steps are needed to achieve them.
Coaching vs Therapy
Coaching is different than therapy in that its focus is not on the problems of the past. The purpose of coaching is to help you identify your goals and achieve them. With coaching, very little emphasis is placed on the past. Instead, our focus is on the future and designing the life that you want now and in the future.
How is Christian Coaching Unique?
A Christian Coach challenges you to become God's best. Christian Coaching utilizes prayer and the Scriptures as tools for growth. A Christian Coach will take on the role of becoming like "Iron sharpening Iron" (Proverbs 27:17) to stretch and develop you so you can meet your goals, overcome hindering obstacles and reach your full potential
Are coaching sessions kept confidential?
Yes, what we discuss will not be shared with others. Coaching is a confidential process and must remain so in order for trust to be between the client and the coach.
Where are coaching counseling sessions held?
Coaching sessions can be held in person or by phone or video session
What is Professional Coaching?