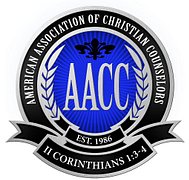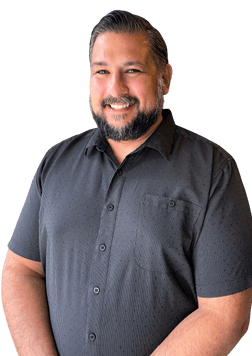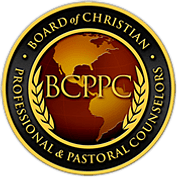 Daniel Grossman is a Board-Certified Master Coach, Cognitive Behavioral Coach and Pastoral Counselor with a passion for helping people move forward in life. He does this by supporting people to take the "next steps" in their journey and shift mindsets. He believes change and growth happen by making one positive action and decision at a time which in turn creates momentum towards change and growth. Whether it is getting unstuck from a hindering pattern or moving to the next level in your life, he can support you in getting there.
With over 25 years of combined church ministry experience as well as working in the field of mental health counseling, he has had the honor of helping people in all walks of life, people like you who are looking to move more fully and confidently into the unique path God has laid out for them.
Daniel's strength lies in his ability to listen deeply and acutely to draw out insights that provide clarity. Through asking strategic and thought provoking questions, you will be empowered to take action and build confidence in taking those next right steps.
All his methods are faith-based upon Christian principles found in the Bible.Daniel has personally overcome many of the same obstacles in which he helps others in today. He has navigated through many of the similar valleys and challenging circumstances from which he now draws empathy and insight to help others move forward victoriously as well. He believes that we are all a work in progress and God will complete the good work He has begun in us all.
Daniel is a Board Certified Master Coach and ordained minister. He holds a Masters of Theological Studies degree from Liberty University and also received his Counseling and Coaching education through Liberty University.
Daniel has been on staff at many churches, ministries and counseling agencies.
Daniel Grossman, MA, BCC, PC
I

am certain that God, who began the good work within you, will continue His work until it is finally finished on the day when Christ Jesus returns
Philippians 1:6
Areas of Coaching Specialization: (not limited to)
Personal Growth

Spiritual Development Coaching

Life Purpose & Vision Setting

Emotional Fitness Coaching

Career Coaching

Men's Issues

Ministers/Pastors




Adolescent Young Men Coaching

Sexual Integrity Coaching

Mindset Coaching

Divorce Recovery Coaching
As a counselor and coach, Daniel works with a wide range of people, in a positive, supportive, non-judgmental, encouraging environment with a highly personalized approach. He can help you attain the growth you are striving for.